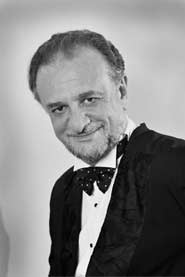 Born and educated in Russia, Eduard Schmieder has been characterized as an "extraordinary musician of the late 20th century". His ability to communicate with audiences and students alike places him in a rare category of elite performers and educators. As artist and teacher, Schmieder amalgamates and creatively transforms the great traditions of American and European art. He maintains a concert schedule as conductor and violinist and teaches an internationally selected class of students.
As violinist, conductor, and chamber musician, Schmieder has performed in such prestigious halls as Cite de la Musique in Paris, Crown Hall in Jerusalem, Grand Philharmonic Hall in St. Petersburg, Concertgebouw in Amsterdam, Mozarteum Grosse Hall in Salzburg, Wagner Hall in Riga, Disney Concert Hall in Los Angeles, and other major concert halls worldwide. He has collaborated with such musicians as Ida Haendel, Brooks Smith, Nathaniel Rosen, Jon Kimura-Parker, Erick Friedman, Tsuyoshi Tsutsumi, Ron Leonard, Maria Kligel, Atar Arad, John Perry, Dame Diana Andersen, Fou Tsuong and many others.
He was a founding member and artistic director of the Venice International Violin Institute and the Moscow Trio. In Dallas, he formed iPalpiti Chamber Orchestra, which grew into ensemble of international recognition, establishing residencies in Holland and Beverly Hills, California, culminating in sold-out concerts at the famed Concertgebouw (Amsterdam), Walt Disney Concert Hall (Los Angeles), Nikkei Hall (Tokyo), Mozarteum (Salzburg) and European and Asian tours. In March 2007 he took iPalpiti for its New York debut at the Carnegie Hall, and in 2009 returned for the east coast tour. 22 CDs of iPalpiti were released on TELOS Records, YAI/iPalpiti and BCM+D Records.
In 1996, Eduard Schmieder performed a recital in Genoa on Paganini's famous Guarneri del Gesu "Il Cannone" violin. The instrument was bequeathed by Niccolo Paganini to the City of Genoa, and is only given for a performance to exceptional virtuoso violinists. On this rare occasion, it was a posthumous International Peace Prize ceremony given by the Italian government to Yitzhak Rabin.
One of the most highly regarded violin pedagogues of his generation, Eduard Schmieder is Artistic Director for Strings and holds the Temple University Carnell Distinguished Professor of Violin in Philadelphia. Prior to this appointment, he was Distinguished Algur H. Meadows Chair of Violin and Chamber Music in the Meadows School of the Arts in Dallas (1990-2006), and tenured professor of the violin at the University of Southern California, the position formerly held by Jascha Heifetz. Students of professor Schmieder consistently win top prizes at the most prestigious international competitions and perform as soloists, chamber musicians, and hold leading positions in orchestras in Europe, Asia, and the United States.
Dr. Schmieder has taught master classes in virtually every foremost conservatory in the world, performs, teaches, and conducts at international music festivals in Canada, Germany, Hungary, The Netherlands, and other countries. In the United States he has worked in music festivals at Aspen, Interlochen, Musicorda, Idyllwild, and Summit in New York. Since 2004, he teaches at the prestigious Mozarteum Summer Academie Salzburg. He frequently represents the United States as a jury member at leading international competitions including Queen Elisabeth, Sibelius, Paganini, Sarasate, Lipizer, and ARD. In 2003, he was invited and accepted position as Artistic Advisor to the Sarasate International Violin Competition in Spain. He is also an Artistic Advisor to the Foundation "Remember Enescu" in Romania.
Numerous awards include: Proclamation from the City of Beverly Hills for his accomplishments as a Musician and Teacher and recognition for his invaluable contributions to culture; Certificate of Commendation from the City of Los Angeles for providing the world with cultural enrichment; honors by Holland Music Sessions for 15 years of contribution to the culture of The Netherlands; Lifetime Achievement in Music Education, Russian American Center, Dallas, TX; Irving Symphony honor dedication, City of Irving, TX; Diploma de Excelenta, Remember Enescu Foundation, Romania. In 2006 he received Presidental Associates Faculty Award at Southern Methodist University, only a 12th such recipient in the history of the university and the first ever in the Meadows School.